Why Shippers Should Implement a Transportation Management System NOW
Efficient and reliable freight movement is more than having great trucks and reliable drivers. The process involves many moving parts, and each has a role in helping your business make the most out of the $875.5 billion trucking industry.
A top-tier transportation management system (TMS) is a critical component of such operations, which is crucial in planning, executing, and optimizing freight movement. A TMS offers optimal visibility into your daily operations, including freight documentation and compliance.
Investing in a TMS solution can streamline processes and improve supply chain management as an inland shipping company. The ideal solution offers different features like GPS tracking, analytics, reporting, and scheduling to improve your workflows.
This post will explore the benefits of implementing a TMS platform in your shipping business and how it can improve service levels and lead to freight savings.
---
Why a TMS Solution Could Benefit Your Inland Shipping Business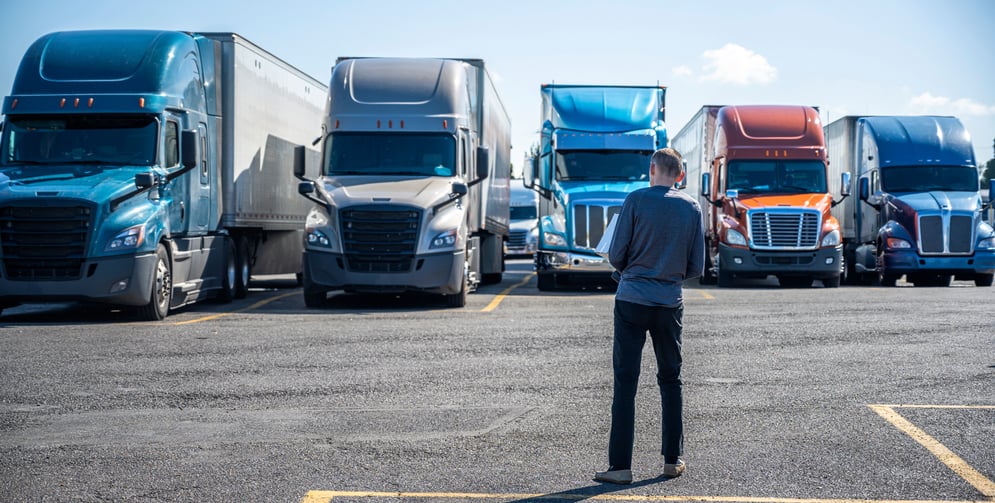 1. Increased Efficiency
A TMS solution gathers data along your shipping routes and presents it in clear reports and dashboards. The data allows you to identify repetitive tasks that you can easily automate, such as shipment tracking and route optimization, cutting freight costs by 3% to 12%.
For example, the system allows you to map the most efficient routes for your trucks, considering factors like tolls, distance, traffic, and delivery time. This helps reduce time on the road, saving fuel costs and ensuring timely deliveries.
More importantly, it centralizes all your operations, especially if you have different clients and multiple systems. This provides a single pane of glass for your operations, making it simple to monitor your business operations and access data from disparate sources.
For example, you can integrate your TMS with existing systems, like an enterprise resource planning system (ERP) and a warehouse management system (WMS), to streamline your daily activities. Plus, you can integrate communication tools to offer real-time updates to customers.
2. Improved Customer Service
Today's customers have complicated preferences and high expectations, especially when interacting with businesses. They expect better service with every order, including timely deliveries, the ability to make last-minute adjustments and regular updates.
A TMS solution improves your customer service and experience in different ways. It provides real-time shipment information, which you can share with your customers. This improves your level of transparency and accountability, hence enhancing customer loyalty.
Manual processes involve lots of paperwork — a TMS solution eliminates this by automating and digitizing certain tasks. For example, your customers can review order details, provide information, or sign documents digitally, improving their overall experience.
Additionally, customers can make order changes, manage exchanges or returns, and communicate via the system during the order life cycle. With such an experience, it's easy to simplify your processes, increase your retention rates, and ensure customer satisfaction.
3. Greater Visibility Into Your Operations
Knowing the location and status of shipments is vital to delivering a positive experience and ensuring seamless production lines. As such, many shipping companies are turning to freight visibility for actionable and real-time data.
Note that up to 69% of companies lack visibility into their supply chains, impacting their efficiency and performance. A TMS solution lets you see and access crucial data from all integrated systems in real-time. This makes it easy to act on challenges promptly.
Most TMS solutions offer real-time tracking of shipments, keeping your sales and warehouse teams up to date on shipments or orders. With this information, teams can collaborate effectively to ensure timely deliveries and keep production lines running.
Additionally, the system offers analytics and reporting capability, which present your data in digestible reports. Such detailed insights into your operation can speed up decision-making, supplement management, improve productivity, and simplify communications.
4. Enhanced Security
Cybersecurity is a significant challenge for all businesses today, including shipping companies. Up to 68% of business leaders believe this is a growing problem. The good thing is that TMS solutions are expanding their capabilities, allowing shipping companies to secure their systems.
Most TMS solutions have powerful features such as data protection, application security, and on-site protection to keep your systems safe. For example, they allow you to back up your data in case of disruptions for easy recovery and business continuity.
These systems feature access levels and user management to enable managers to control access to data and critical features. Remember that threats also exist internally, so access control measures are essential to support ongoing, org-wide security.
They also employ different solutions and capabilities, such as cross-site scripting, SQL injection, and prepared statements to prevent sophisticated attacks. TMS solutions can also help your company comply with security and payment standards like HIPAA.
---
5 Factors to Consider When Picking TMS Software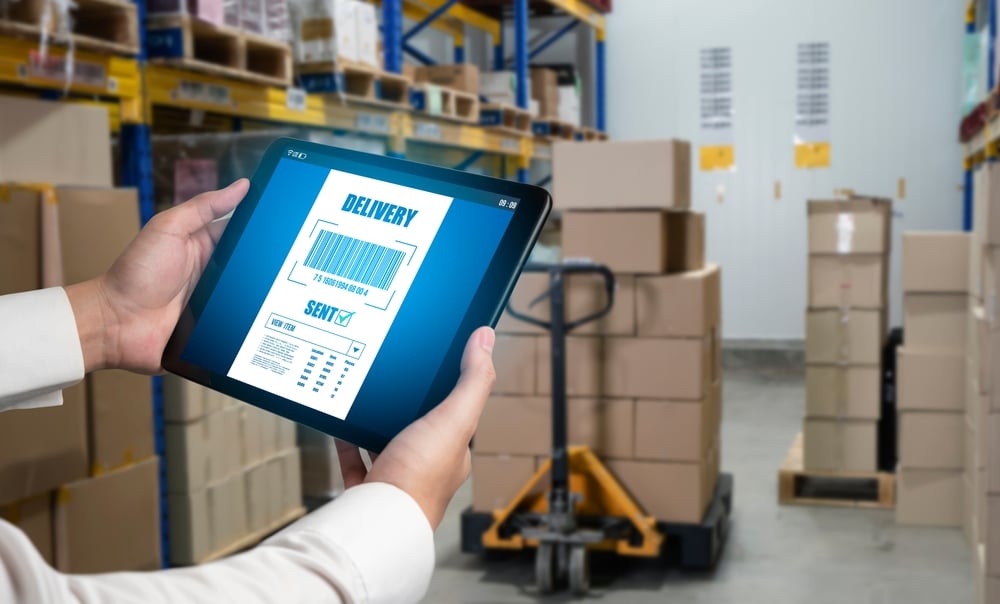 As shipping companies embrace digital transformation, it's easy to be overwhelmed by the vastness of the offerings on the market. Therefore, paying attention to several factors is vital to pick the ideal TMS solution.
1. Assess Your Needs
Explore your current and future needs while considering potential expansion, busy seasons, and business growth. It's also important to know how shifts in freight logistics will impact your operations and what you'll need to adapt to new landscapes.
This will help you determine what capabilities and features to look for in a TMS solution. For example, if you already have CRM and FMS solutions, you'll not need a robust solution that offers a one-stop shop for every service. You don't want to pay for features you'll never use.
Instead, pick a modular solution that allows you to scale up or down depending on your needs and offers your desired features. In this case, cloud TMS solutions are a sensible pick as they offer various plans and modules and are highly configurable to support your business needs.
2. Look Beyond the Features
It's vital to consider a TMS' features and technical specifications like analytics, reporting, and scheduling. However, don't let that overshadow your specific scenarios or use cases. Your focus should be solving critical pain points impacting your teams.
The "super users" should take the lead in determining whether a solution is practical. This involves identifying priorities, defining problems, and developing a business case. Bring the people to the conversation to ensure their preferred features and capabilities are considered.
Then, assess their needs and considerations against potential TMS solutions to find one that caters to the unique needs of your business.
3. Integrations Are Important
You probably have other systems in your business for different processes and tasks, including CRS, ERP, WMS, etc. More importantly, these systems have lots of data you have collected from your everyday processes.
Therefore, it's critical to identify a solution that offers gold-level integration. For example, it should support accounting tools like Quickbooks to automate billing. It should also support integration with your electronic data interchange (EDI), electronic logging device (ELD), and tracking systems.
Integrations are essential in any TMS solution — they allow you to consolidate your operations while enhancing data consistency and enabling systems to work together efficiently.
4. Secure Regulatory Compliance
Managing DOT compliance is a critical element of trucking and shipping. You must ensure your fleet maintenance, cargo handling, and driver records adhere to DOT regulations to avoid costly errors and fines.
The right TMS solution must optimize the movement of goods while ensuring shipments are compliant and proper documentation is available. It should make establishing, maintaining, and updating compliance across your departments easy.
For example, the system must help you ensure you have FMCSA-registered ELDs and should support compliance renewals. Other areas it should cover include tax, driver, safety, cargo procurement, etc.
5. Go With a Proven Solution
Trying new solutions in the market can be tempting, especially when they offer affordable rates and exciting features. Don't give in easily, though. Every solution can have far-reaching effects on your company, impacting processes and workflows.
As such, it's wise to pick a TMS that has been successfully implemented elsewhere, and the vendor should be willing to share such experiences. They should offer real-world examples of how their solution worked, such as hauling certain products or running a specific trailer.
If possible, they should provide case studies to help you understand how their solution addresses different scenarios unique to your industry. This will give you insight into how the TMS will support your needs and impact your operations.
---
Grow Your Shipping Business with Cargobot Direct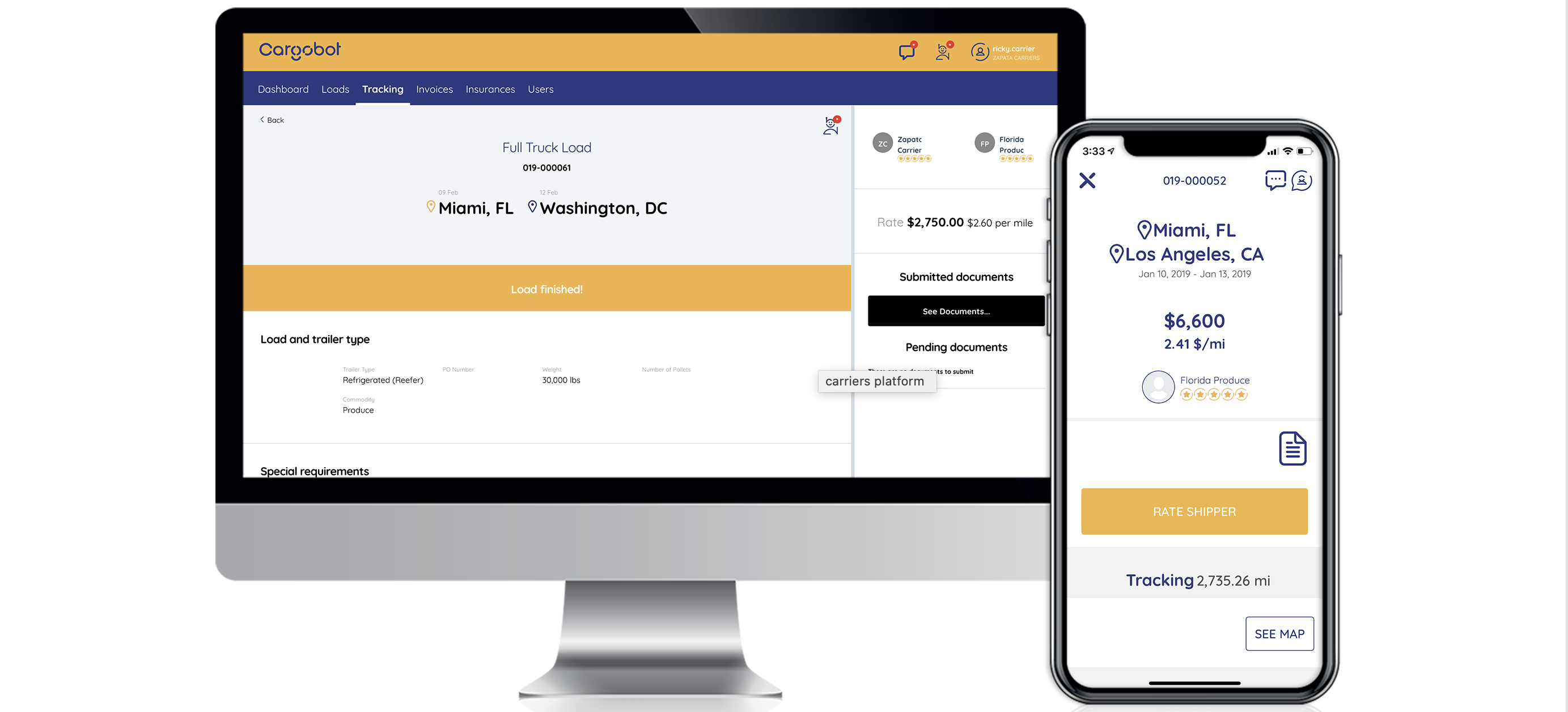 Running a shipping company involves different components that must work together to ensure successful deliveries. You need quality equipment, great drivers, enough fleet, proper storage, and a great team.
More importantly, you need a solution that connects all the components to ensure a seamless and efficient process. That's where a transportation management system comes in, a solution that allows shippers of all sizes to be more efficient and streamline their operations.
A traditional TMS solution may limit your business regarding features you need to succeed in today's competitive shipping landscape. At Cargobot, we offer the next standard in digital solutions that support shippers and freight brokers in growing their businesses.
As freight logistics become complicated, technology can help identify gaps, address pain points, and automate processes — we offer solutions that help you book, track, deliver, and handle freight payments in one place.
Contact us today to find out how our solutions can help your business achieve its goals.
Read More About Shipping Your Freight More Efficiently This Year:
Topics: Cargobot Direct