Understanding Full Truckload Freight: A Comprehensive Guide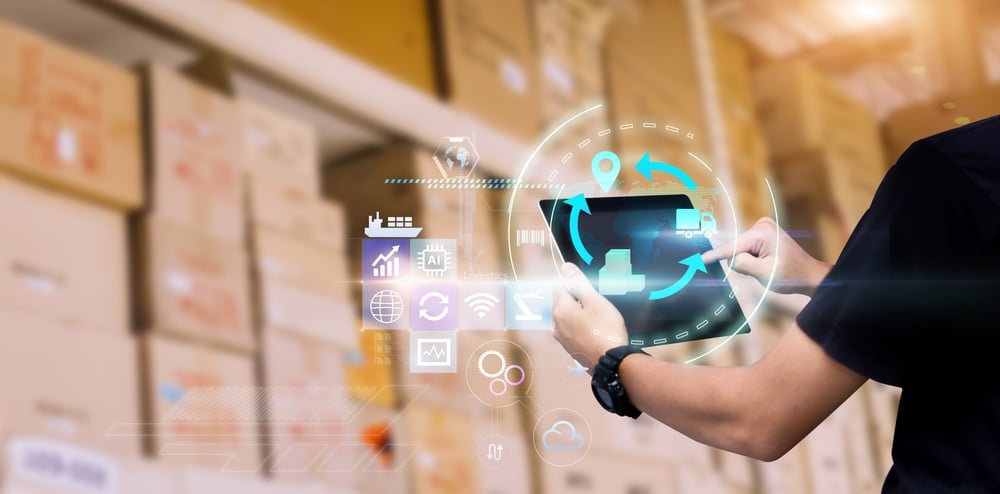 Ever wondered how to supercharge your business logistics? Dive deep into the world of full truckload freight (FTL) shipping with our guide for over-the-road professionals.Uncover its game-changing benefits, explore its optimal applications, and discover how Cargobot Direct simplifies the process, ensuring efficiency and reliability for your shipments.
---
What is Full Truckload Freight (FTL)?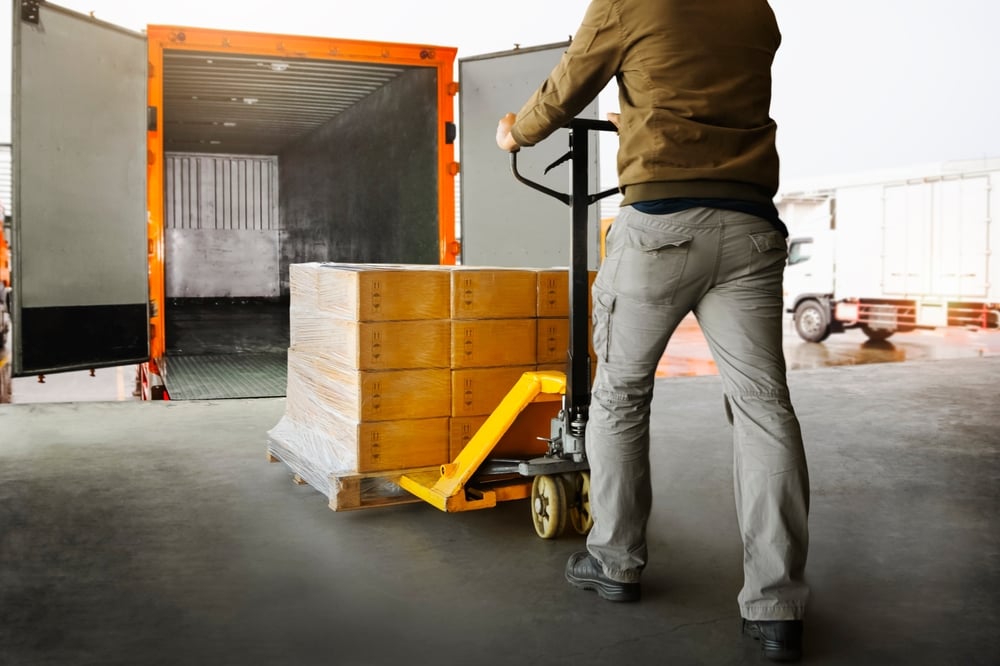 Full Truckload Freight is a shipping method where a carrier dedicates an entire truck to a single shipper's freight. You don't have to fill the truck with a large shipment, but you are responsible for paying for the entire cost.
Therefore, this mode of transportation is ideal when the size or weight of the freight justifies the use of the whole truck.
In contrast to less than truckload (LTL) shipping, where multiple shippers' goods share the same truck, FTL transportation ensures that the full truckload shipment remains with the original loader until it reaches the destination.
This shipping method is commonly used with dry van trailers, refrigerated trailers (reefers), or flatbeds, depending on the cargo's nature.
---
What are the Benefits of FTL?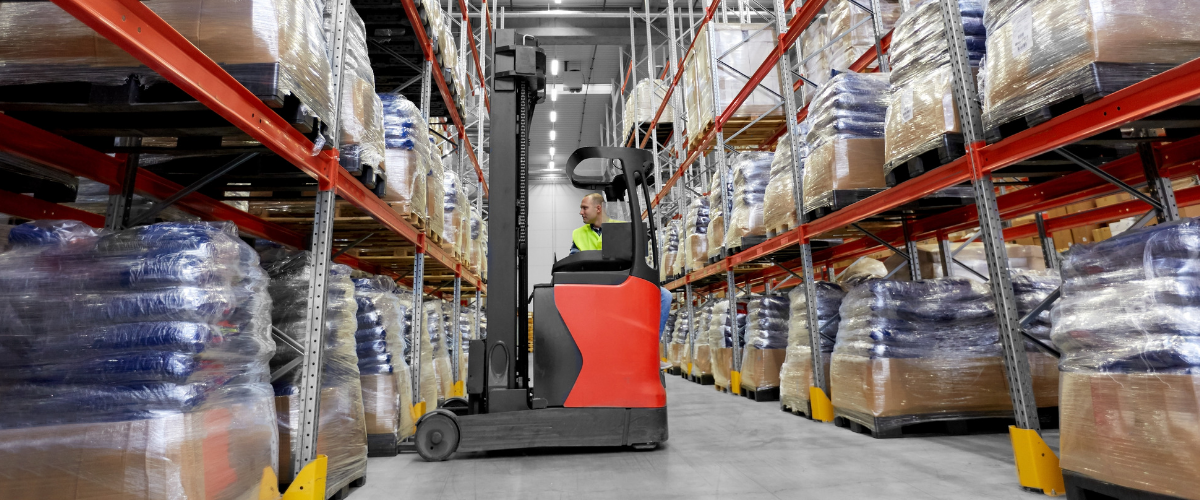 Full truckload freight shipping offers several advantages, making it a preferred option for many shippers. Let's delve deeper into these benefits:
1) Faster Transit Times
In FTL, the entire truck is dedicated to one shipment, eliminating the need for multiple pickups or deliveries that are common in less than truckload (LTL) shipping.
The freight stays on the same vehicle from the pickup point to the delivery destination, avoiding detours to other delivery points.
This direct route significantly reduces transit times, making FTL an ideal solution for time sensitive shipments.
If your business operates on tight schedules or has clients who expect prompt deliveries, the quicker transit times of FTL shipping can give you a competitive edge.
2) Less Handling
In freight transportation, there's a risk of damage every time freight is handled. FTL shipments are only loaded and unloaded once, minimizing the handling of goods and, consequently, the risk of damage.
This attribute of FTL is particularly beneficial when transporting fragile or high-risk goods, as it ensures their safe delivery.
Businesses that deal with fragile items like glassware, electronics, or antiques can significantly benefit from the lessened risk of damage associated with FTL shipping.
---

---
3) More Capacity
With FTL shipping, you gain access to the entire capacity of a truck. This is especially beneficial for large shipments as FTL trucks can often accommodate up to 45,000 pounds or 24 standard pallets.
Suppose your business routinely ships large volumes of goods. In that case, FTL is a natural choice as it enables you to make fewer shipments, thus reducing the complexity of logistics and shipment tracking.
4) Cost-Effectiveness
At first glance, FTL may seem more expensive than LTL, but for larger shipments, FTL can be a more cost-effective option. This is because, with FTL, you're paying for the entire truck, regardless of whether you fill it.
So, if your freight can occupy the full truckload, you're utilizing the total space you're paying for, making it more cost-efficient.
The faster transit times and lower risk of damage can also lead to indirect cost savings, including reduced inventory carrying costs and fewer customer returns due to damaged goods.
Therefore, for shippers with large freight loads, FTL can offer a better return on investment.
Learn more about the best practices for finding competitive rates for FTL shipping.
---
When is it Best to use FTL?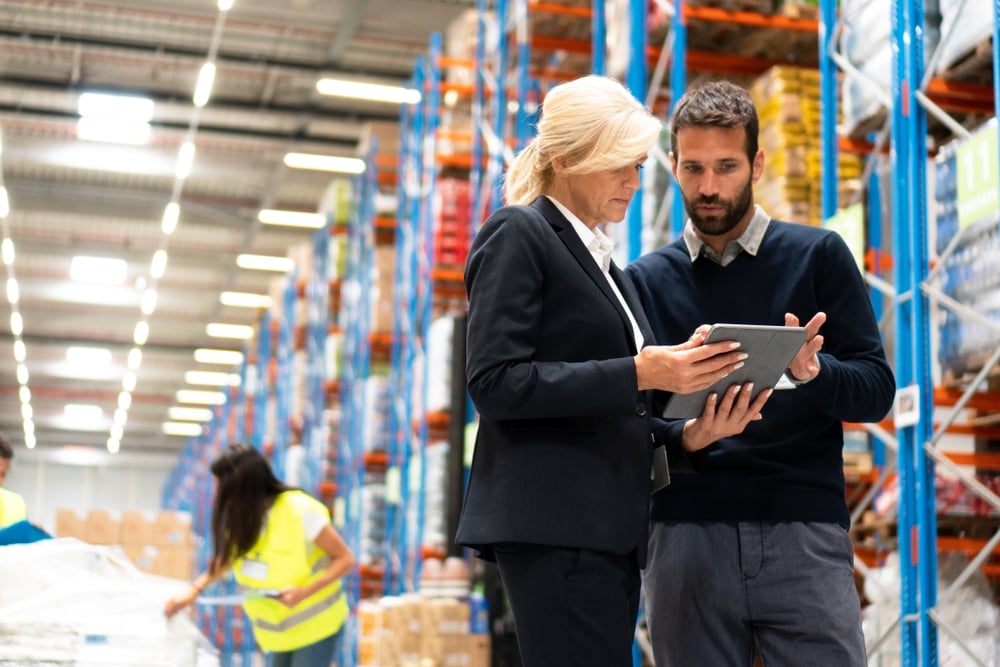 FTL shipping is typically the preferred choice in the following scenarios:
Large Shipments: FTL is the way to go if you want to ship freight that can fill an entire truck.
Time-Sensitive Deliveries: When your goods need to reach their destination quickly, the faster transit times of FTL freight can be beneficial.
High-Risk or Fragile Items: If your cargo is valuable, fragile, or high-risk, FTL's reduced handling can minimize the risk of damage.
Main Takeaway:
In essence, full truckload freight (FTL) shipping is a powerful solution that offers faster transit times, reduced risk of damage, greater cargo capacity, and cost-effectiveness for large shipments.
Its unique benefits make it a preferred choice for shippers handling large, time-sensitive, or high-risk goods, enabling them to maximize efficiency while potentially reducing operational costs.
---
How Cargobot Direct Simplifies Full Truckload Shipping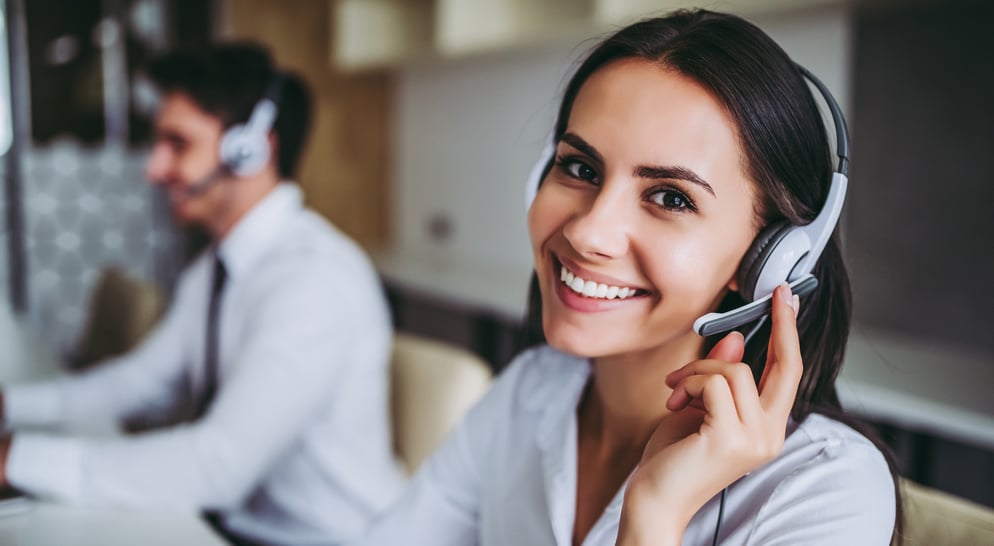 Traditional freight brokering methods can often prove time-consuming and unpredictable in a world of paramount efficiency and reliability. Enter Cargobot Direct, the next-generation digital freight solution that redefines how shippers and carriers interact.
This innovative platform offers many benefits that streamline the full truckload freight shipping process, emphasizing its reliability and efficiency. They include:
1) Understanding Your Supply Chain
Cargobot Direct helps you understand your supply chain, empowering you to anticipate potential issues and plan effectively. By providing insight into your operations, you can predict and control load cost fluctuations, minimizing surprises and enabling more accurate budgeting.
Real-time incident notifications also inform you about your cargo's status, helping you proactively manage disruptions.
2) Increased Efficiency and Revenue
Harnessing the power of technology, Cargobot Direct uses a proprietary algorithm to optimize freight movement. The platform enables you to create a preferred carrier network of pre-screened, licensed, and rated carriers per lane, ensuring reliability and efficiency.
Whether you need flatbeds, vans, reefers, or step deck trailers, you can select from a wide array of FTL shipment options tailored to your specific needs. Additionally, the platform helps to reduce empty "deadhead" miles, enhancing your bottom line. See how freight shipping companies are using Cargobot for faster growth.
3) Simplified Workflows
One of the standout features of Cargobot Direct is its ability to simplify both front and back-office workflows. The platform eliminates manual operations, providing a paperless solution that offers instant access to your digitized documents.
Shippers can post loads, request quotes, track bids, and access information on completed loads from one dashboard. This centralization streamlines processes and reduces errors, saving valuable time and resources.
4) Unparalleled Transparency
The process of FTL shipping requires transparency, and Cargobot Direct delivers it in spades. The platform gives shippers a bird's-eye view of shipments, including loads currently delayed, completed, or with new comments or incidents.
Real-time tracking and incident notification technology keep you updated on all shipments. Multi-channel, direct messaging tools further enhance communication with carriers, ensuring you're always up-to-date.
5) A Diverse Payment System
Cargobot Direct offers an integrated invoicing/payment system with various automated options. This ensures a seamless financial transaction experience. Shippers can set up automatic invoicing with all documentation attached per load, simplifying accounting and minimizing the risk of errors.
6) Integrations with Existing Services
Integration is vital in the current digital age. Cargobot Direct is designed as a 'plug and play hub,' allowing partners and solutions to integrate seamlessly with their services. This interconnected approach enables shippers to create a synergistic ecosystem of digital services, further enhancing operational efficiency.
Main Takeaway:
Cargobot Direct takes the hassle out of full truckload freight shipping services. With its blend of intuitive design, sophisticated technology, and user-focused features, it's the ideal partner for shippers looking to streamline operations, reduce pain points, and increase productivity and profitability.
As your business evolves, so too will your freight shipping needs. Thankfully, with Cargobot Direct, you can rest assured that your FTL shipping is safe.
---
Join the Future of Full Truckload Freight with Cargobot Direct Today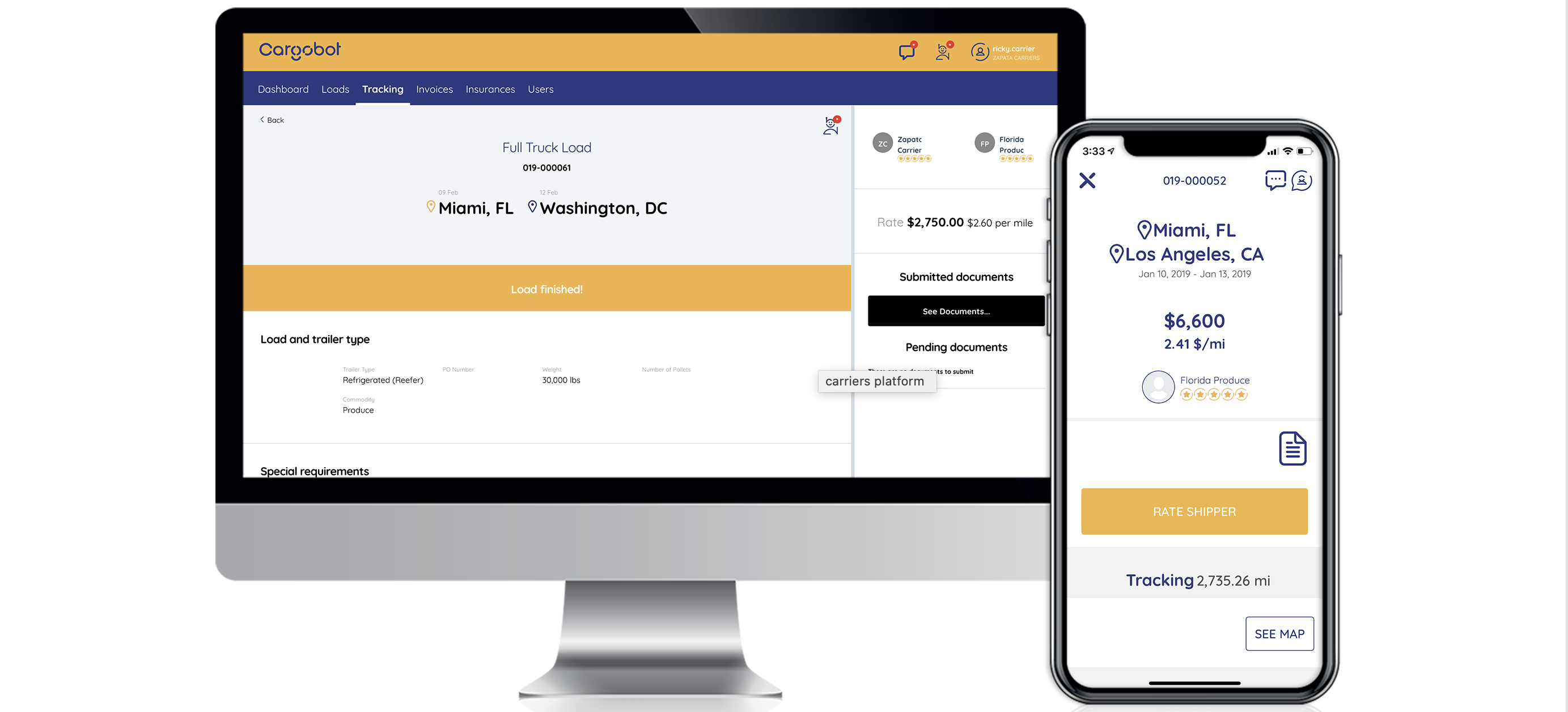 Don't let the complexities of traditional freight shipping slow you down. Tap into the power of digital innovation with Cargobot Direct.
Start your journey towards streamlined, efficient, and reliable full truckload freight services today. Visit our website or download our app and experience the future of freight shipping at your fingertips.
Read More About Shipping Your Freight More Efficiently:
Topics: Cargobot Direct