The Ultimate Guide to Small Freight Shipping with Ease and Confidence
If you have a cargo shipment that you need to move by truck, but it's not a huge shipment that could fill an entire cargo trailer, then a small freight option like partial truckload freight (PTL freight) or less-than-truckload freight (LTL freight) may be the right option for you.
Shipping LTL freight is quite different than simply sending something by mail, but once you've found the right carrier, the process is fairly straightforward. Here, we'll go over how to ship small freight with ease and confidence.
---
Shipping Versus Freight Shipping

Before you start looking at LTL freight shipping and start gathering your options, you need to first identify if your cargo can be shipped regularly or needs a freight option. If you have a parcel of up to 150 pounds, you can likely ship it via regular shipping with a shipping carrier like Fedex, UPS, or DHL.
But if you have a box or boxes over 150 pounds, then you need to find a freight carrier for your shipping needs. Depending on how much cargo you have, you will need to choose LTL or PTL shipping.
---
LTL Freight Shipping and PTL Freight Shipping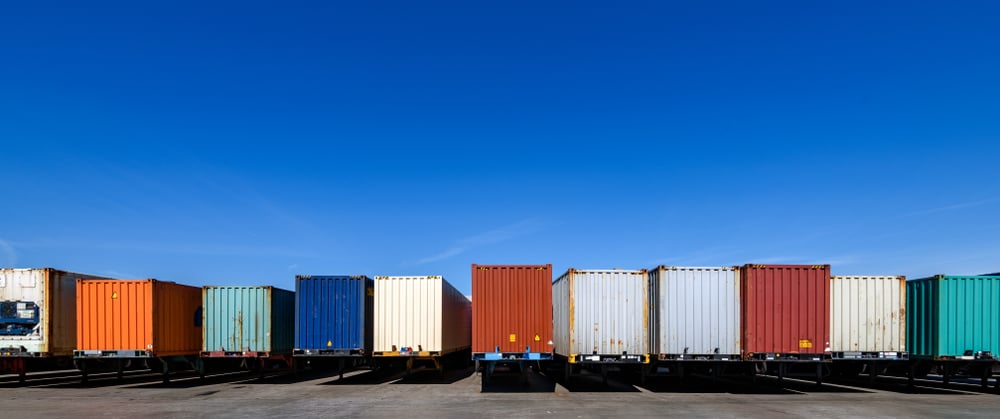 LTL and PTL freight shipping are similar but not identical. While both options are for shipments smaller than a full truckload, LTL carriers deal with cargo weighing between 150 and 20,000 pounds.
PTL freight carriers typically deal with cargo between 8,000 and 27,000 pounds. While there is an overlap, LTL shipments are generally smaller.
Here are some more key differences between LTL and PTL shipping.
| | |
| --- | --- |
| LTL Shipping | PTL Shipping |
| Small shipments up to 20,000 pounds | Larger shipments than LTL, but smaller than full truckload shipping- usually 6 to 20 pallets or weighing 8,000 to 27,000 pounds |
| Less expensive than PTL | More expensive than LTL due to the extra space and handling required for cargo |
| Multiple shipments consolidated into one truck to fill space | Uses a portion of a trailer's space; remainder may be available for other shipments |
| Longer transit time because there are several shipments in each load | Shorter transit time because there are fewer stops and less handling |
| Shipments are handled frequently at multiple points during transit | Shipments are only handled at the beginning and end of the journey |
| May be handled by multiple carriers to reach final destination | Handled by a single carrier |
| Offers more specialized services like lift-gate or inside delivery | Fewer service options |
| Requires freight class designations | Does not require freight class designations |
| Rates depend on published carrier rates | Market-driven rates |
| Requires pallets or crates | Doesn't always need pallets |
| Requires freight liability | Requires freight insurance |
For most individuals and many small businesses, LTL shipping will be the preferable option. Unless you have at least 8,000 pounds of cargo, PTL shipping may not even be available– and unless you have a lot of cargo, PTL is much less cost-effective than LTL.
In LTL shipping, multiple LTL freight shipments from different shippers are consolidated into one truck, sharing space and cost, which allows for a more cost-effective shipping option. You're not just sharing space with other shippers; you're sharing the financial burden, making LTL a good option for lots of budgets.
---
---
The Best Small Freight Shipping Companies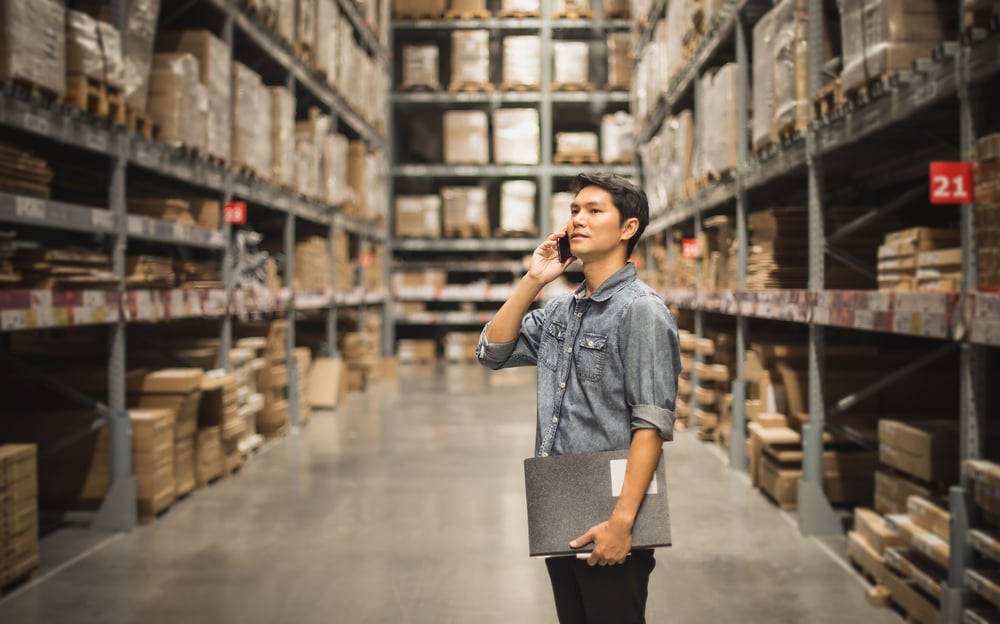 You have a few options when looking for the best LTL freight shipping companies. Several carriers offer this as an option, including:
FedEx Freight
YRC Freight/Yellow
XPO
Old Dominion
TForce Freight (formerly UPS Freight)
Estes Express Line
ABF Freight/ArcBest
R+L Carriers
SAIA Inc.
Southeastern Freight Lines
Averitt Express
Shipping Small Freight Internationally
Not all freight companies will handle international deliveries, so a little extra legwork is required if you want to ship to Mexico or Canada. Fedex Freight has international LTL and PTL options, as does DHL. International freight shipping is more complicated in regards to paperwork, permits, and tariffs.
To reduce the hassle associated with finding a shipping company and arranging LTL or PTL shipping, you may want to consider an online option like GoShip or our own Cargobot Pool.
Our service makes small load shipping much easier and streamlines the process, making getting your cargo from Point A to Point B is cheaper and easier.
---
Small Freight Shipping Cost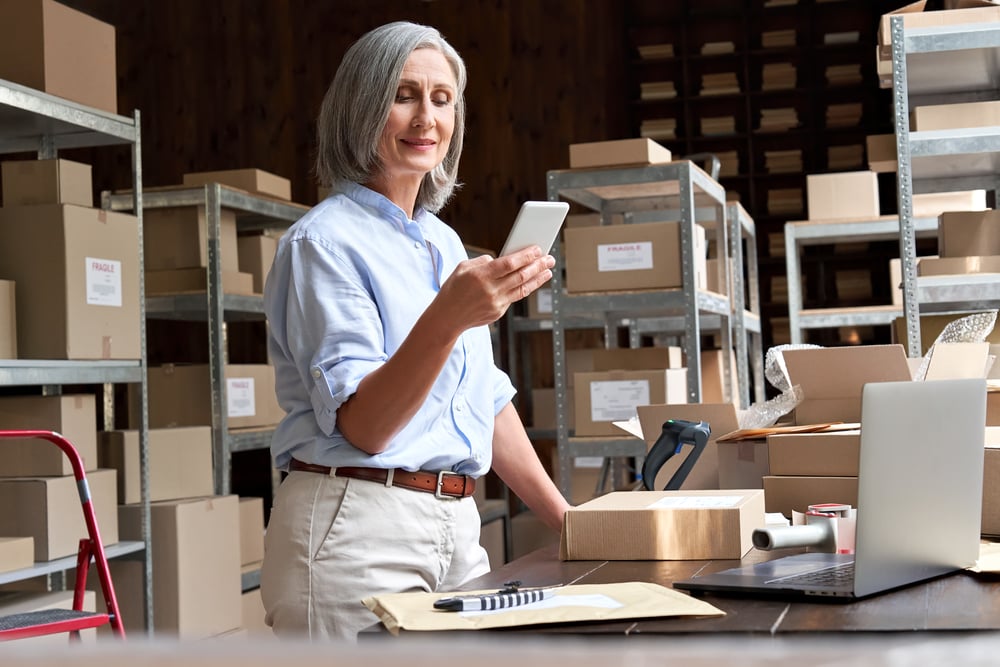 Determining how much your LTL freight shipping cost or PTL freight shipping cost will be is not easy to determine on your own. These shipping rates vary highly based on the market, what's being shipped, and service options or logistical concerns.
You must determine your shipment's freight class for LTL freight shipping. This standardized number shows how difficult your commodity is to ship and how much liability is involved in shipping.
It is determined by considering your shipment's density, liability, handling, and how the shipment fits in the trailer with other freight. This is most easily done with a freight classification tool.
Your freight class will be a number between 50 and 500. The lower the number, the easier the cargo is to ship– which means the less expensive it will be.
---
How To Ship Small Freight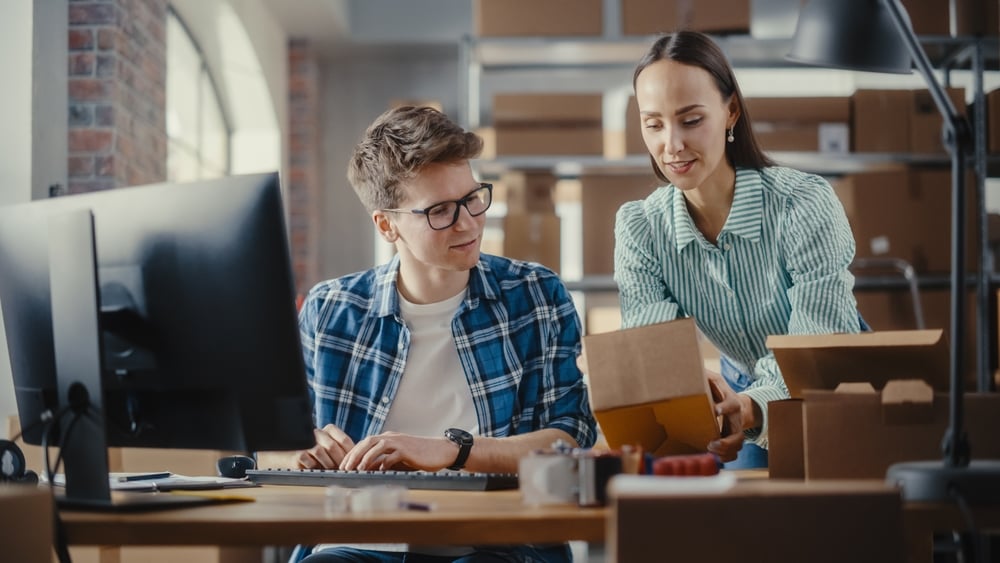 Here are all the steps you need to take for successfully shipping LTL freight or PTL freight.
1) Check Your Carrier's Qualifications
When you choose a carrier, make sure they have experience with the type of cargo you're shipping. Investigate their safety record, insurance coverage, and certifications.
Look for a carrier with a robust freight network that includes last-mile delivery and specialized lift-gate and other services; this will make it easier to ship to individuals or small businesses.
You should also ask your carrier about their equipment, such as temperature-controlled trailers and lift gates for fragile goods. If you're shipping easy-spoil cargo like frozen food or refrigerated produce, you need to make sure that the company's trucks can safely transport your goods.
2) Package Your Cargo
Once you've chosen a carrier or arranged for transportation through an online shipping service, it's time to prepare your cargo. Proper packaging is essential for protecting your cargo during transport. Depending on whether you are doing LTL or PTL shipping, you may or may not need pallets and crates.
If your cargo needs to be kept cold, use insulated containers and packing materials like foam or polystyrene that can help maintain the desired temperature. You should also include temperature monitoring devices like data loggers and temperature indicators to ensure that the cargo stays within the required temperature range.
Make sure that each side of the packaging is clearly labeled with the temperature required and instructions to keep refrigerated or frozen.
For frozen cargo, include dry ice. Some carriers offer deep frozen shipping options for extremely temperature-sensitive shipments that use liquid nitrogen vapor, but for most frozen shipments, dry ice is sufficient.
If your cargo is fragile dry freight, use sturdy boxes or crates with bubble wrap, packing peanuts, excelsior, or other cushioning material.
Your shipping carrier should load these packages last to be unloaded first. For frozen and refrigerated shipments, this minimizes the amount of time they spend in a warming trailer. For fragile shipments, this reduces the risk of damage due to jostling during loading and transit.
Labeling is also important. Without proper labels, the risk of improper cargo handling increases. Labels should contain:
Contents
Weight
Special instructions like "Keep Refrigerated" or "Fragile"
"Perishable" labels for perishable shipments


3) Prepare Your Documentation
You must prepare all the necessary documentation, including the bill of lading, customs paperwork (if applicable), and any other permits or certificates required for shipping easy-spoil cargo.
Remember that if you're shipping internationally, you will have more paperwork to complete. Agricultural products traveling internationally may require certificates of inspection.
4) Set Up Insurance
Cargo theft is on the rise, so having extra insurance for your shipment is a good idea. You have several different insurance options, many of which are offered directly through the carrier. Consult with your carrier about your insurance needs!
5) Timing and Tracking
For easy-spoil cargo, you will want to plan your shipment timing carefully. Consider the transit time and the time to load and unload the freight. Remember that LTL cargo is handled more frequently than PTL cargo, and that LTL cargo deliveries stop more frequently than PTL deliveries.
For fragile dry freight, schedule the shipment during a time where there is less traffic and road congestion, and see if you can plan a route that avoids major interstate construction as much as possible.
Your carrier may offer tracking services, but if they don't, GPS cargo tracking systems are readily available.
6) Communication
You will want to maintain communication with the carrier throughout the shipment. Stay in contact and be ready to provide additional instructions and information as needed.
You should also contact the recipient about any potential issues and delays. Follow up with them afterward to ensure they received the cargo in good condition.
Good communication is the best way to stop shipping problems before they start. Confirm details with the carrier and the recipient, and address any issues promptly before they escalate.
Ready to ship your small cargo? At CargoBot, we can help with all your shipping and shipping logistics needs, no matter how large or small your cargo load. Contact us today to get started with our innovative shipping solutions!
Read More About Shipping Your Freight More Efficiently This Year:
Topics: Cargobot Pool