Why You MUST Move Beyond Normal Shipper TMS Options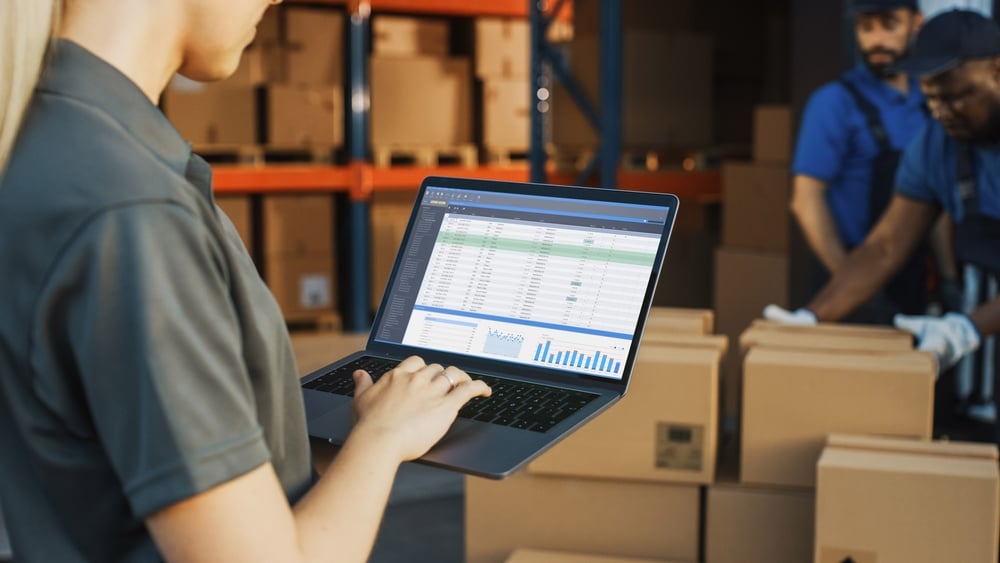 Efficient freight movement is more than having reliable drivers and a great fleet of trucks. The process incorporates dozens of moving parts, and each one has a role in helping optimize your shipping business.
In 2022, the U.S. trucking industry reached $940 billion dollars in gross revenue.
With a nearly trillion-dollar market, assessing your options is essential when selecting an effective transportation management system (TMS). A TMS is a crucial part of the freight movement process offering visibility into your daily operations.
Investing in a powerful TMS can help improve your supply chain management and streamline your processes as a company shipping freight by truck in North America.
In this article, we'll explain what a TMS is, why it's important, and how you can use Cargobot to optimize your shipping operations in 2023.
---
What is a Transportation Management System (TMS)?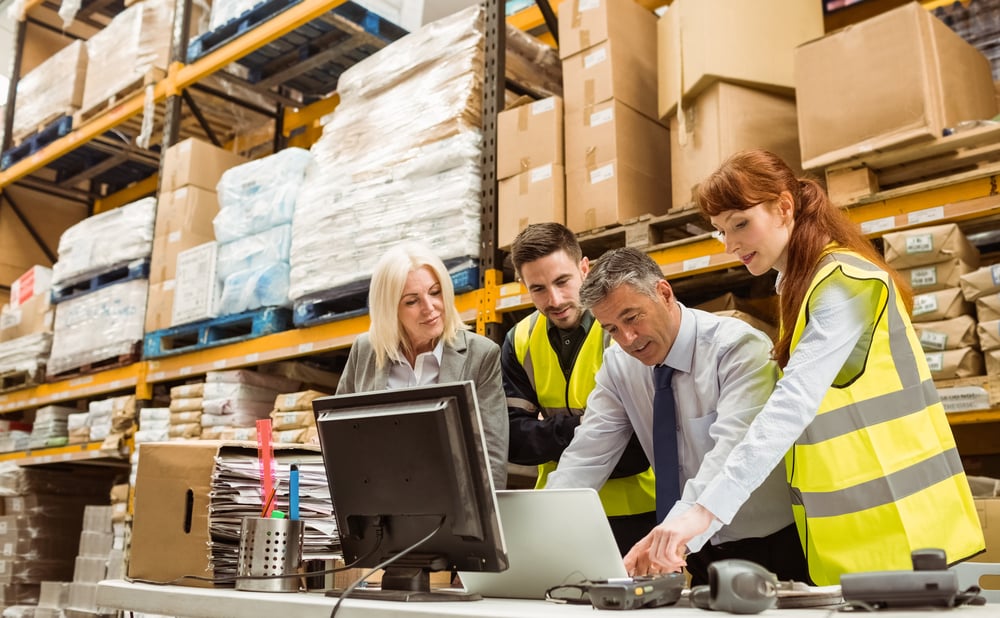 A transportation management system, or TMS, is a logistics software that leverages technology to help businesses manage the physical movement of goods. A TMS can help shipping companies plan, implement and improve their freight operations for outgoing and incoming shipments
TMS solutions also typically include various compliance management features and can usually offer proper documentation support. While a TMS generally is part of a more extensive supply chain management system (SCM), there are modern platforms like Cargobot that act as an all-in-one solution.
A TMS is often referred to as a transportation management system. But it's also known as transportation management software. With the right TMS, you'll be able to optimize your delivery times to ensure timely delivery, streamline your operations, and save money in the process.
---
---
Who Uses a TMS?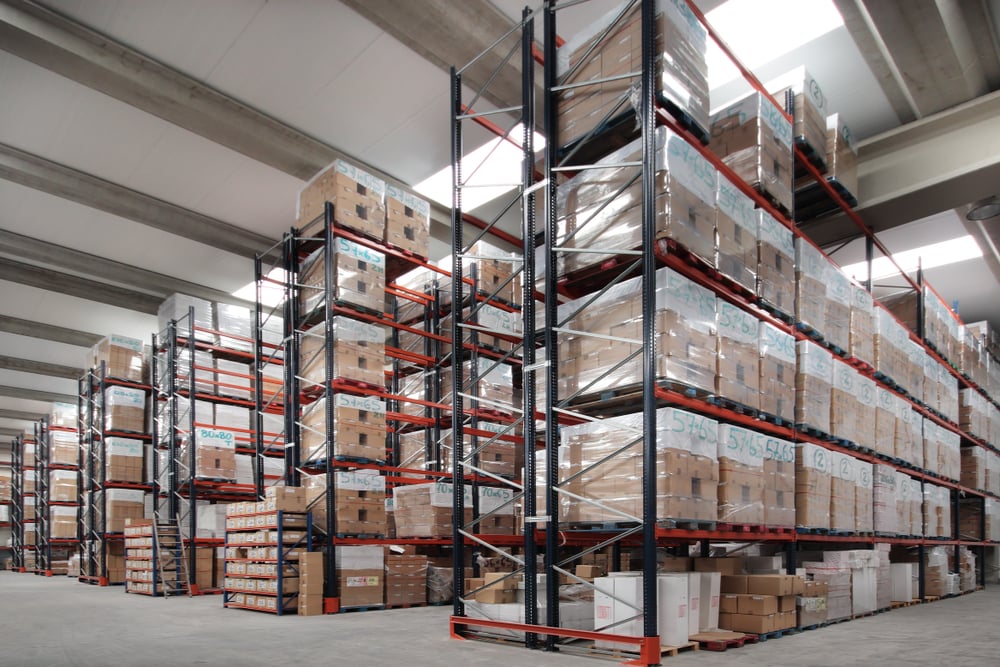 A TMS is primarily used by businesses that need to move, ship, or receive goods regularly. Some of the most common industries that use a TMS include:
Distributors
Manufacturers
Retail businesses
E-commerce companies
Logistics companies (i.e., third-party and fourth-party logistics)
Nearly every industry has businesses that use some type of transportation management system. From consumer goods to life sciences to construction and technology, a TMS helps companies of all sizes manage their shipping and receiving operations.
Over time, as demand has increased for TMS solutions, cloud-based TMS software has become more available and affordable, making it easier for small businesses to take advantage of the technology.
---
Why a TMS is Important for Shippers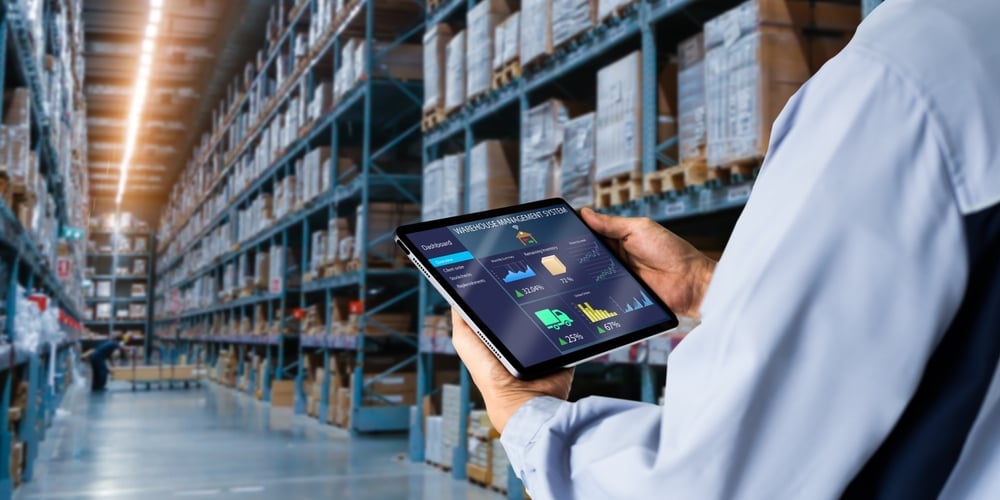 So, what makes a transportation management system so crucial for shippers?
A TMS is the core software at the heart of supply chain management. It impacts the entire supply chain process – from planning and budgeting to acquiring goods to logistics and asset lifecycle management.
Additionally, one of the main reasons a TMS is so important for shippers is because it gives you eyes to see your entire operations from a bird's eye perspective. Not only that, but it allows you to focus on specific parts of your operations to ensure any issues are dealt with quickly, and you're able to maintain smooth operations.
With increased visibility into your shipping operations, you'll be able to find ways to optimize your processes that you wouldn't have known about otherwise. Plus, a TMS doesn't just help you spot issues. It enables you to take the right actions to solve and optimize them to improve your operations moving forward.
A TMS can help tighten up transportation planning and the execution aspect to help you optimize your entire business, ultimately improving your profitability and your opportunity for business growth.
With such a dynamic North American trade environment, it's essential to lean on technology that will allow you to successfully navigate shipping freight by truck locally and across borders to navigate the complicated processes behind trade compliance and policies successfully.
---
Why It's Important to Invest in a Powerful TMS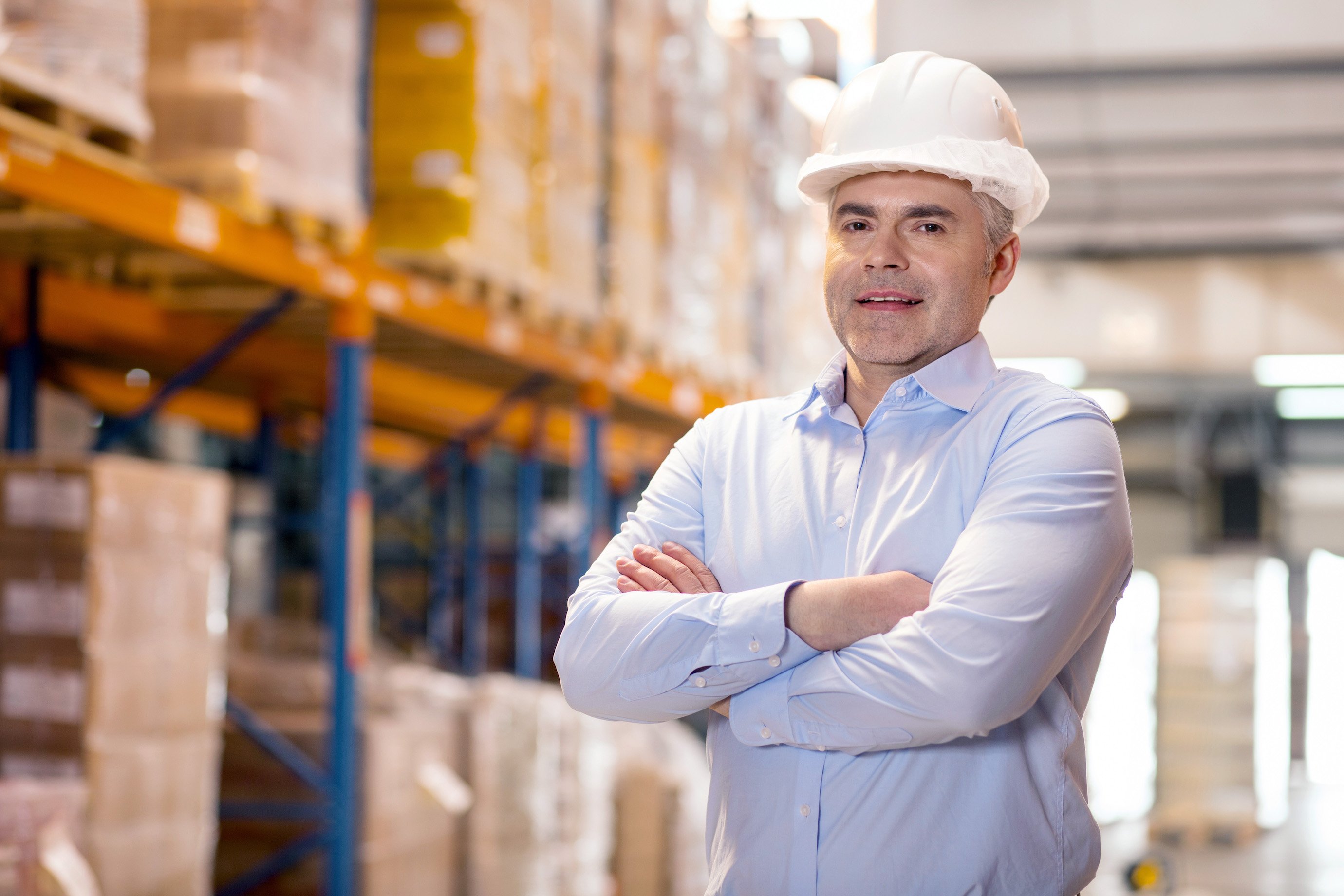 In 2023, the global transportation management system market size is expected to reach $13.5 billion. With a compound annual growth rate (CAGR) of 19.7%, it's projected, by the year 2028, to reach $33.3 billion.
This data shouldn't come across as a surprise since TMS shipping software allows businesses to manage their shipping operations from a single dashboard, allowing you to streamline everything from planning to deliveries to invoicing and compliance.
However, with this explosion of growth in the TMS market, many companies are creating and launching less than adequate TMS "solutions" to try and ride the wave and cash in on the increasing demand.
Implementing a lackluster platform in your business as a shipper could be a nightmare and even harm your shipping times, compliance, and profitability.
If you're hunting for a TMS, you must ensure you're not picking an inferior product. Instead, you need to make sure you find a dependable, robust solution that's proven to improve business performance.
---
How Cargobot Pool Helps Cold Freight Shippers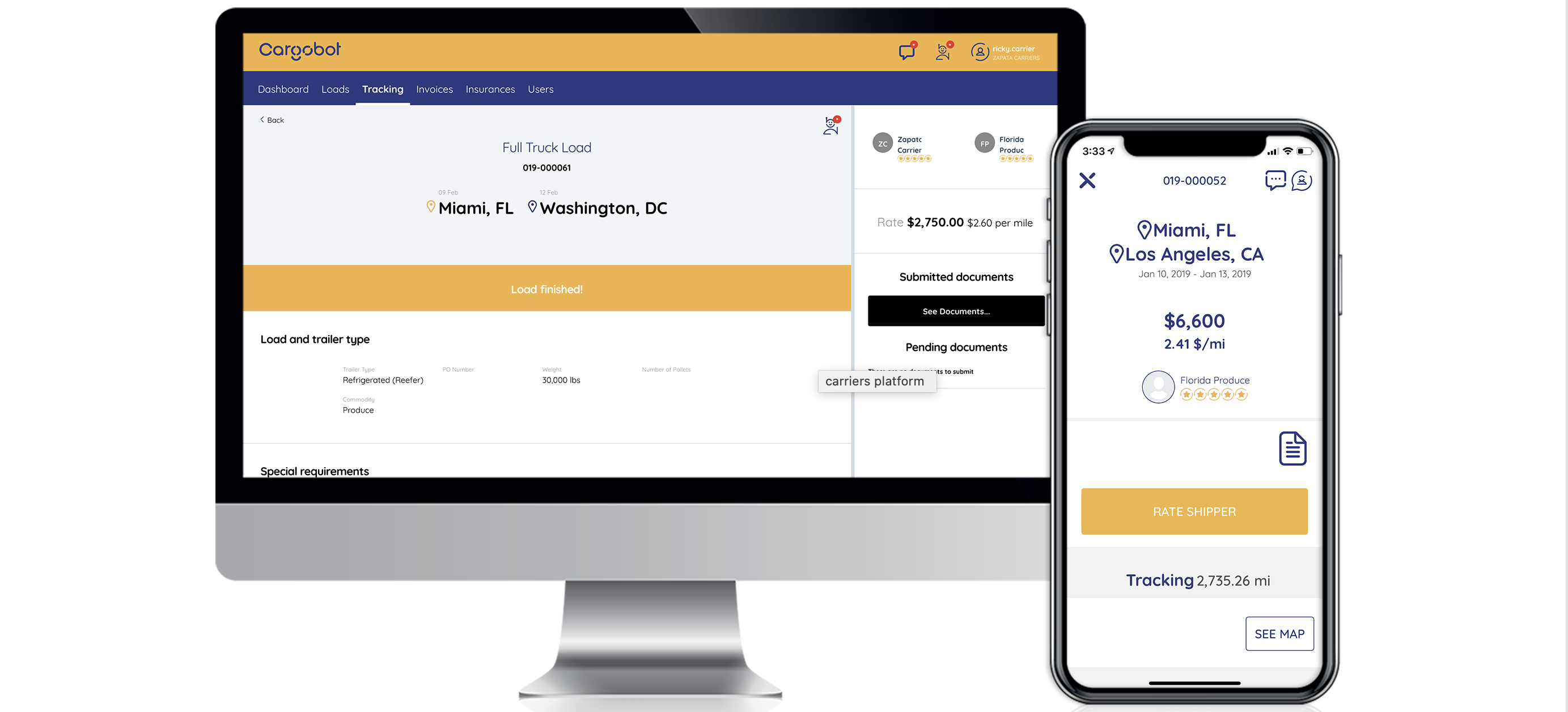 Are you a cold freight shipper?
Whether you ship frozen or fresh foods, pharmaceuticals, personal care items, or floral products, you need to ensure you're using a custom cold freight shipping solution for efficient operations.
Many refrigerated freight shippers' technology is outdated and slowing operations.
With Cargobot Pool, you can improve your cold freight speed and efficiency with our progressive routing and scheduling software to upgrade transportation operations.
Cargobot Pool helps prevent quick-decay product spoilage and unnecessary load damage caused by inefficient partial truckloads. Thanks to our state-of-the-art load matching and merging system for refrigerated, frozen, and dry goods, you can optimize your PTL shipments with a single platform.
How the Cargobot Pool Platform Works
Suppose you're looking for a simple system to help find vetted carriers, manage in-transit loads, or consolidate freight. In that case, Cargbot's digital technology can help you improve your entire transportation process for PTL freight.
Our software digitally consolidates partial truckload freight for a variety of users. Our platform helps you optimize your shipments of refrigerated goods, dry goods, or frozen goods into a single full truckload.
You'll gain more control over delivery times, all while reducing your shipping costs.
Whether you're moving dry, frozen, or reefer, our simple platform finds and matches shippers with vetted carriers to speed up the process and reduce costs.
Plus, with Cargobot Pool, you can keep track of your shipments from pickup to destination. Plus, in case of an issue with your shipment, you'll receive real-time incident notifications and communicate features to solve problems quickly and efficiently.
---
Try Cargobot Pool Today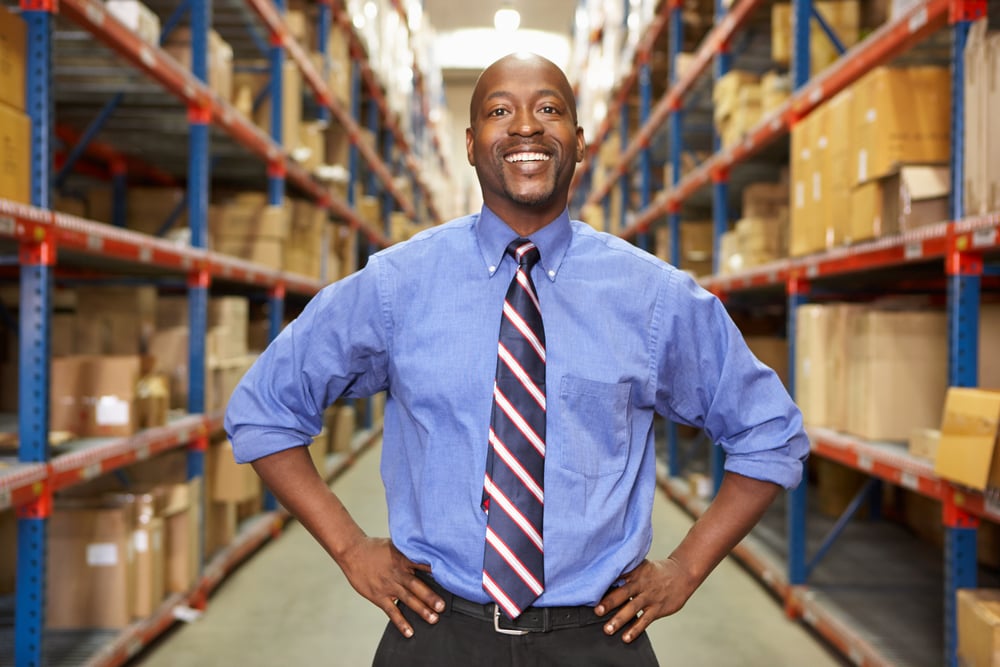 With Cargobot Pool, you get:
A Single Solution for PTL Shipments
Average transportation cost savings of 10-15%
Improved freight consolidation and movement
Better protection for sensitive shipments (Reduces damages by up to 3% with PTL)
Access to a nationwide network of vetted carriers
PTL shipments help reduce transit times by up to 25%
The days of outdated TMS software are over. Join Cargobot Pool to say goodbye to inefficient, product-damaging partial truckloads.
We'll help you move your product faster, safer, and cheaper. Sign up for Cargobot Pool today!
---
More Resources to Explore:
Topics: Cargobot Pool