Choosing the Right Freight Shipping Software: A Buyer's Guide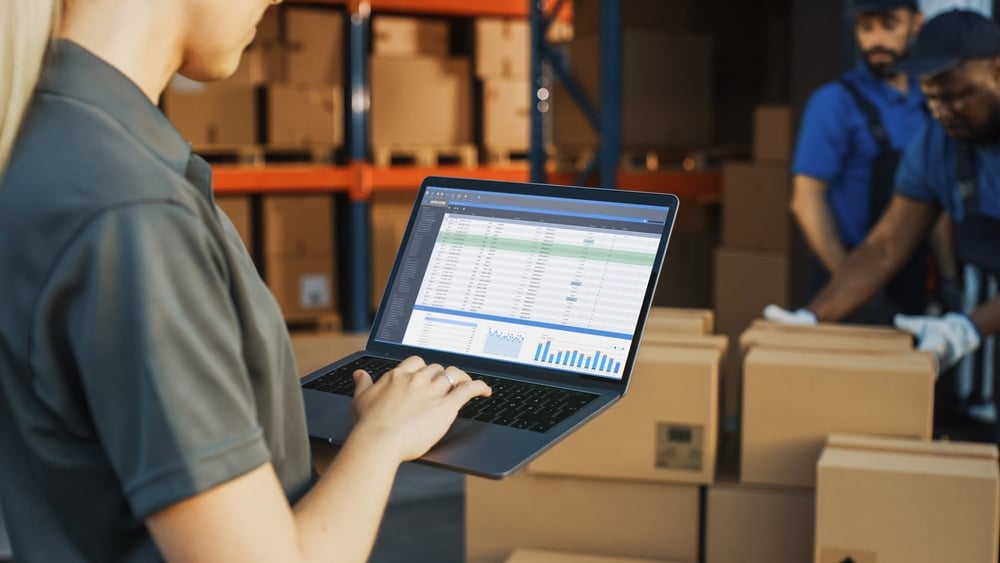 Every year, about 11 billion tons of freight shipments are transported across the United States. Shipping freight is a time-consuming, challenging process that's incredibly costly. Plus, as capacity to ship goods tightens up, rates keep climbing.
Freight shipping software can help shippers manage their shipping operations by managing the logistics and supply chain industry challenges.
If you're searching for a powerful shipping solution, keep reading. In this guide, we'll break down everything you need to know about picking the right freight shipping software so you can find a solution that works for you and your business.
Let's begin.
1. Analyze Your Needs
First and foremost, before you start analyzing different software, you need to take a look at your business.
What are your current needs? What are your needs going to be in the future?
What are the biggest issues with your current software? What are the most frustrating parts of your operations?
You should also consider what your goals are moving forward. Do you plan on expanding? Do you have an upcoming busy season? It's important to consider how these shifts in your logistics may impact your operations so you can focus on adapting to any changes.
Based on how you answer these questions above, it will help you determine the type of freight shipping software you'll need.

Depending on your needs, you should pick up a platform that allows you to scale either up or down and gives you the features you need to operate smoothly.

One more thing – you should look at who on your team will be using the software the most and get their feedback. Your focus should be on solving your team's critical pain points or challenges
2. Focus on Flexibility & Functionality
Are you an enterprise-sized shipper struggling with calling multiple carriers for quotes or organizing spreadsheets?
Or, are you a small business shipper looking to replace your outdated freights shipping software that's bagged down with high maintenance costs, limited carrier options, and poor partial truckload management?
Businesses always need software that can provide flexibility to integrate and grow with the company over time. A modern shipping software solution should allow you to make the changes you need to make with minimal fees (and without taking up too much of your time).
For instance, your freight shipping software should include rate management features that let you include negotiated rates you get with your current carriers.
Your software should also allow you to have multiple users, locations, and carrier accounts. You need to ensure it's flexible enough so your entire team can use it from necessary locations when they need it.
3. Integrations
One of the most critical aspects of any freight shipping software is its ability to integrate well with other platforms and feature a wide variety of carriers.
Chances are, you might be using a handful of other business software like a customer relationship management (CRM), enterprise resource planning (ERP), or warehouse management system (WMS).
It's essential that your freight shipping software integrates with your other platforms that store robust data from your everyday processes.
A platform offering plenty of integrations can help you improve your operations and data consistency.
4. Regulatory Compliance
Another critical aspect of selecting the right freight shipping platform is its ability to maintain regulatory compliance.
Managing compliance with the department of transportation (DOT) is crucial to ensure your cargo handling, driver records, and fleet maintenance are in check so you can avoid expensive fines and errors.
A powerful shipping platform should not only help you optimize the movement of shipments, but also maintain proper documentation and compliance standards. Creating, maintaining, and updating your compliance shouldn't be a challenge. Instead, the software should make this process much easier and automated.
Check platforms to see if they offer compliance help with drivers, safety, cargo procurement, and taxes.
5. Consider the Cost
You might find a powerful solution for your business, but if the cost is out of your range, then it won't do you any good.
Always check potential freight shipping software's pricing to see if it works within your budget.
While there are more freight shipping software options (including cheaper platforms) nowadays, this doesn't mean every software will be affordable.
Shipping platform prices can range dramatically.
Most freight shipping software can range from $25,000 to $100,000 with yearly maintenance fees that hover around 20%.
Plenty of freight shipping systems are cloud-based software today, which means you won't typically see long-term contracts, but monthly subscriptions you can cancel at any time.
Rather than paying a huge fee up front, you should look for software that charges a smaller monthly fee.
6. Don't Forget the Software's Track Record
The company's track record is the final thing you need to consider when choosing a freight shipping tool.
While trying a brand-new solution may be tempting (especially if the price is cheap), it isn't always the best choice. This is especially true as of recently as the shipping software market has been seeing rapid growth over the past few years, resulting in an influx of sub-par solutions.
How Cargobot Pool Helps Freight Shippers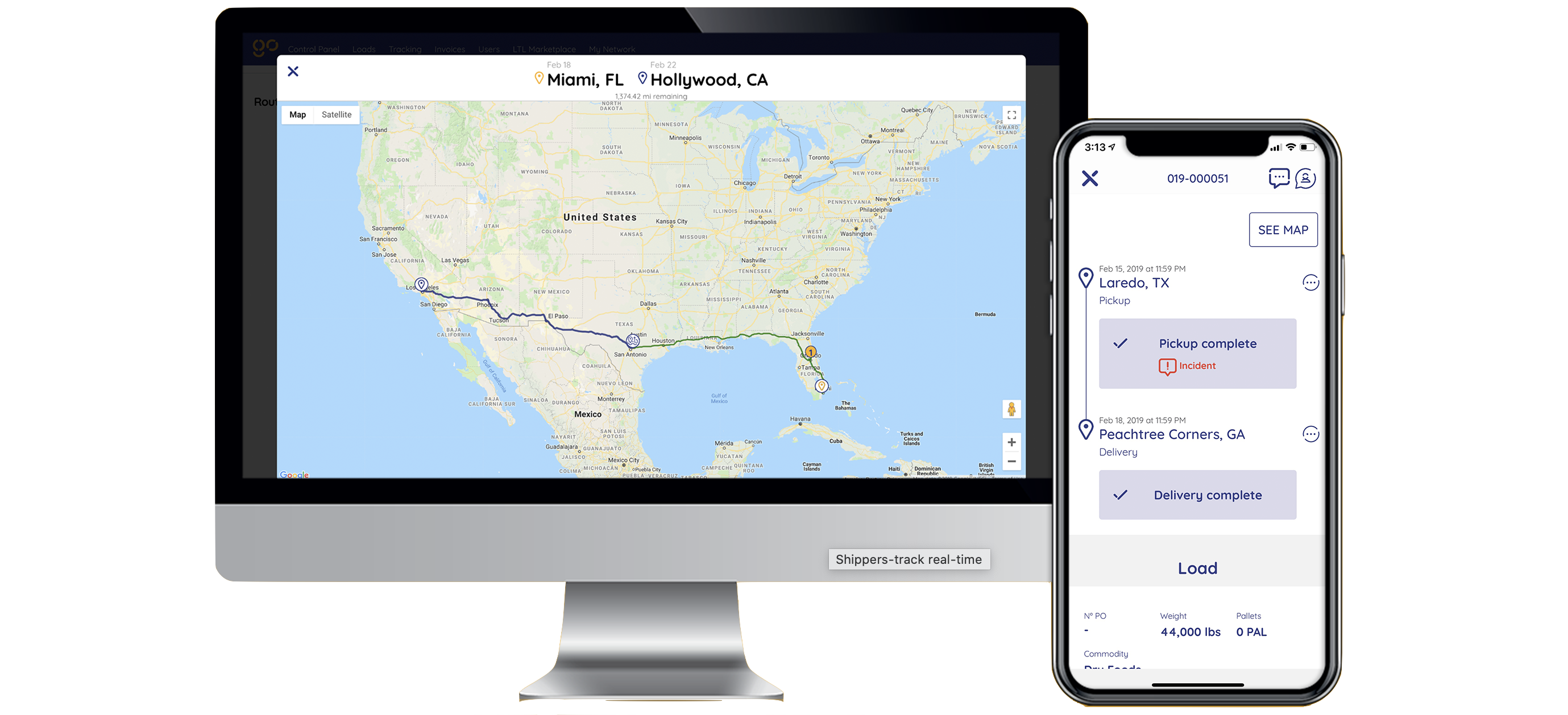 Is your current process to find reputable freight carriers not working out?
Are you looking for the most cost-effective methods to move refrigerated or frozen goods?
Cargbot Pool can help optimize your freight speeds and efficiency with progressive routing and scheduling software.
Our platform providers a simple, flexible, and intuitive platform for digitally consolidating partial truckload freight.
This means you can have faster, more predictable delivery times all while saving money.
Our simple platform finds and matches vetted carriers and shippers to move reefer, dry, and frozen goods while minimizing risks.
With Cargobot Pool, you get:
Real-time digital consolidation for PTL shipments

(10-15% lower transportation costs)
Optimized shipping routes and shipping rates
Robust integration capabilities to align with your workflow and carriers
Real-time tracking for better operational insights
Access to a nationwide network of screened carriers
Improved shipping times (reduce transit times by up to 25%)
Better protection for sensitive freight
One safe, digitized location for each load's documentation
Top-of-the-line customer support to help when you need it
Gone are the days of inefficient partial truckloads. With Cargobot Pool, we'll help you move your product faster, safer, and at a lower cost.
Sign up for Cargobot Pool now and take advantage of our innovative technology!
You've come to the right place if you're searching for a powerful shipping solution. Let´s revolutionize together the way of shipping freight. With Cargobot you and your business go beyond where you thought possible.
---
More Resources to Explore:
Topics: Cargobot Pool